Follow 3 Easy Steps
for Quick Weight Loss Results!
The Ultimate
The Most Complete
Weight Loss Program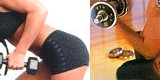 Includes 2 Diets &
3 Exercise Cross Training Programs!
Walk it Off!
3 Walking Programs for
Treadmill, Track & Trail
Includes a Weight Loss Menu & Diet Plan

Easy, Effective Body-Tightening Floor
Exercises that Tones the Entire Body
& Burns Mega Calories too!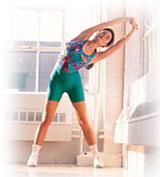 Strength Training
Muscle Toning Weight
Resistance Program
Designed for Maximum Calorie Burn
and Muscle Definition.

There are 1440 minutes in
each day... Use 30 of them
for regular daily activity!
Easy to do Ab-Tightening
exercises that take only
minutes a day!

Weight Loss Menu for Continuous Results!
30 Days of 3 Meals/3 snacks a day
....and so much more!
Eliminates the Bad Carbs that
Sabotage Weight Loss.
30 Days of 3 meals & 3 snacks per day.
Delicious Recipes made
with uncooked raw foods.
You'll be surprised at what you'll find here.


Get 7 Valuable Chapters of
a Personal Trainer's
Weight Loss Techniques
Clients LOVE this book!